| | |
| --- | --- |
| Legends meet! | |
---
Hi all,

I wish I could have been there (and did almost all I could to arrange it), because the Northern National Collector's Convention arranged for both Mr. Katsuji Mori, and Mr. Ronnie Schell to attend their show. I told Mr. Schell all I wished for was a photo of the two together (and explained why), and this showed up online this afternoon.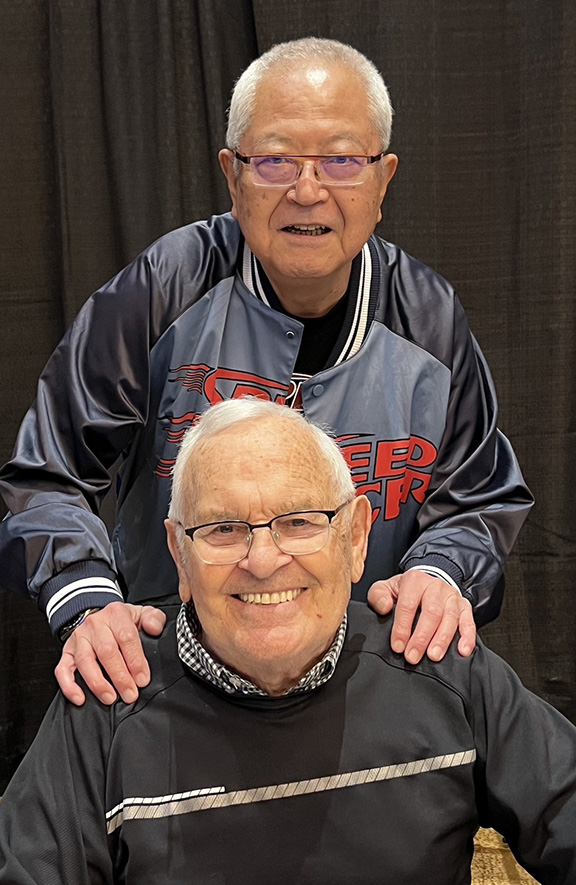 Ken and Jason meet!

That is incredibly awesome, and I wish I could have heard what they had to talk about. I'll add more information if I hear anything. Both gentlemen posted the photo to their https://twitter.com/katsuji_mori/status/1707896205605265625]Twitter[/url] and Facebook accounts, with additional comments.

The Other Jason
www.battleoftheplanets.info
www.battleoftheplanets.info/cnc
This post has been edited 1 time(s), it was last edited by The Other Jason on 30-09-2023 at

04:24

.