| | |
| --- | --- |
| New Gatchaman - Complete Collection Blu-ray set coming! | |
---
Hi all,

Without too much fanfare, Sentai Filmworks have renewed some of their rights with Tatsunoko and are preparing a new Gatchaman Blu-ray set!

Now called the Gatchaman Complete Collection, this new set will include all 105 episodes of the original series, the original animated feature film, and all three volumes of the OAV series from 1994/95. There will also be a disc of extras included, which should be the same as their earlier Gatchaman Collector's Edition Limited Edition Blu-ray set. Other differences from the Limited Edition set will be the absence of the art booklet, and its new Alex Ross outer art will appear as artwork on the first of this set's interior cases. This time the outer case appears to be a simple slipcover. There will be no DVD version.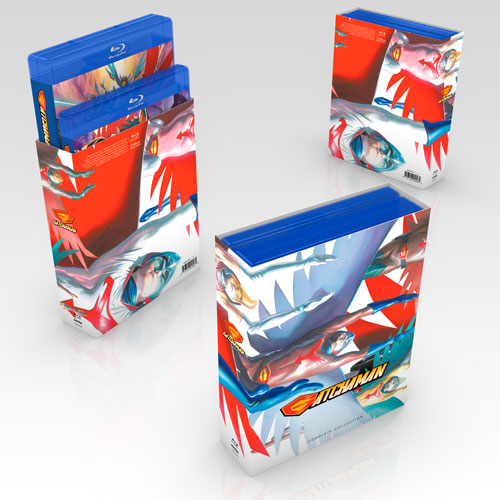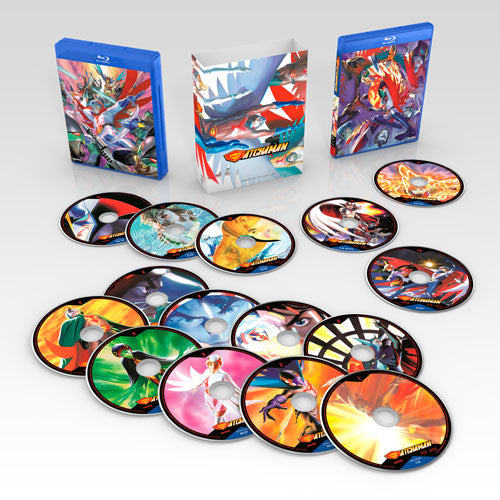 Release Date: September 26, 2023
Disc Count: 15 Blu-rays
Runtime: 2880 min.
Price: $149.98 (available for pre-order at Sentai's site for $104.99)
Extras: Clean Opening Animation; 2 Clean Closing Animation Sequences; Character Profiles; Character Sketches; Episode Sketches; Galleries; Music; Interviews; Audition Footage; 19 Episode Commentaries; 3 OVAs; Movie

The Other Jason
www.battleoftheplanets.info
www.battleoftheplanets.info/cnc (message boards)
This post has been edited 4 time(s), it was last edited by The Other Jason on 27-08-2023 at

02:41

.