Registration Date:
12-06-2006
Rank:
Her Royal Fluffiness...Swan of Swans...
Profile Viewed:
22808
Threads:
332 (0.08 per day)
Posts:
8023 (1.82 per day)
Last Post:

Thread:

Gatchaman: Origins - MEGA ART THREAD (5578)


Last Thread Poster:

Springie


Board:

The Artists Pallete (705)


Post Topic:

Last Visit:
07-07-2018, at 16:25
Events:
Show Events
Fic Entries:
6
Latest Fic Entry:
The Hostile Makeover Plan

---

ICQ Number:
No declaration
AIM Screenname:
No declaration
YIM Screenname:
Springie
MSN Screenname:
Springie
eMail:
springiespringie@yahoo.com
Homepage:
http://junsjoint.net/

---

Gender:
Female
birthday:
01.03.1971
Style:
Condor

---

Location:
California
Interests:
Drawing, Singing, Music
Occupation:
Graphic Designer
Away Message:
No declaration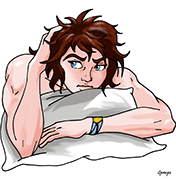 I am a wife, mother of two, a former Third Grade teacher, and a graphic designer who loves fic writing and drawing fan art as a creative outlet. I've loved Battle of the Planets since I was a kid, and am now enjoying Gatch, too.